Sherri's Champagne Club
Currently a Customer? Login Here
* Indicates a required field.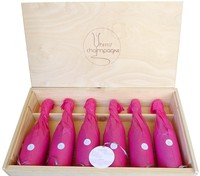 Sherri's Champagne will deliver six (6) uniquely selected grower champagnes twice per year, in the Spring and Fall.
Our champagnes are curated from very small producers in the Champagne Region of France including many Grand Cru, Permier Cru and Vintage champagnes.
Each release ranges from $449 - $600 plus tax, but always including delivery.
This also makes a great gift!