Sherri's Champagne Club
Currently a Customer? Login Here
* Indicates a required field.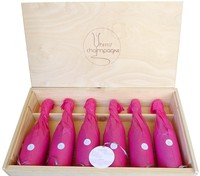 Sherri's Champagne Release is twelve (12) uniquely selected grower champagnes once per year, in the Fall.
Our champagnes are curated from very small producers in the Champagne Region of France including many Grand Cru, Permier Cru and Vintage champagnes.
Each release ranges from $800 - $1200 plus tax, including delivery.
Waitlisted members will be added as space becomes available.